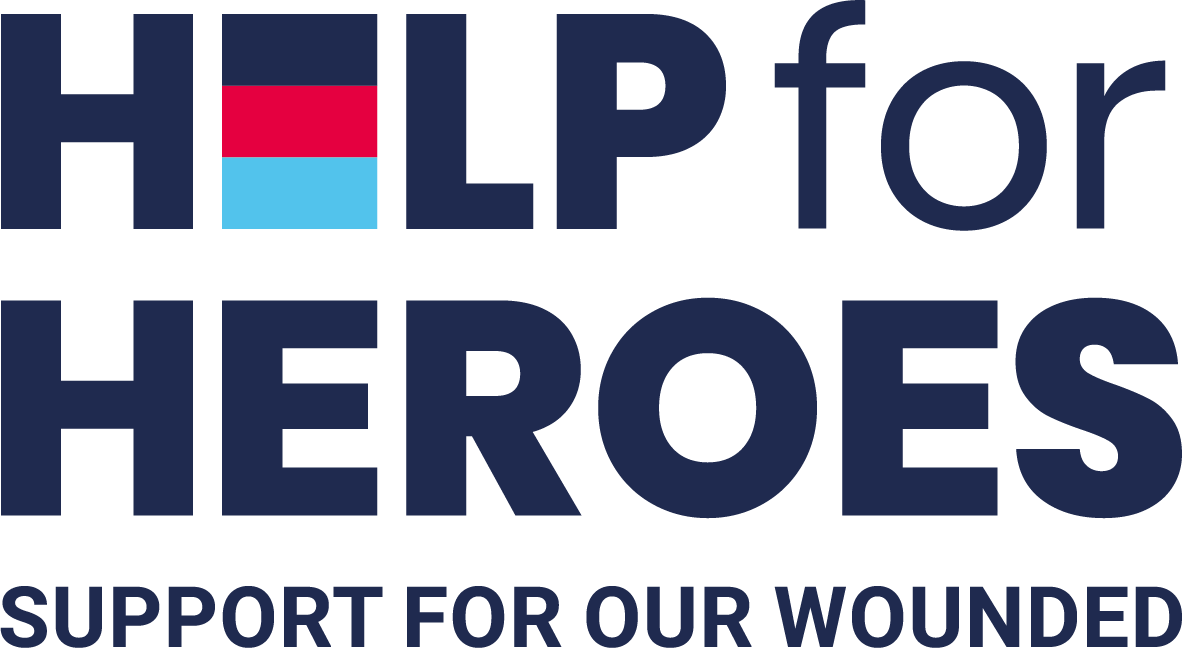 Help for Heroes provides physical, emotional and financial support to those who have suffered a life-changing injury or illness as a result of their military service. It gives them, and their loved ones, one less battle to fight and the strength to recover and get on with their lives.
All Help for Heroes support services are delivered via recovery centres and in the community and the charity offers one-to-one support, educational courses and other activities. The Grants Team also help veterans and their loved ones in need of urgent financial support to aid their recovery. Help for Heroes grants can fund anything from housing adaptations to specialist equipment.
Their challenges
Help for Heroes recently invited wounded veterans, serving personnel and family members to take part in a survey to better understand the impact of the Covid-19 pandemic on their wellbeing. Building on the feedback received, they have begun to adapt the format of services to provide high quality support to those coping with injury and illness during these uncertain times.
Since the start of the pandemic, there has been an increase in the number of veterans who feel they aren't managing their mental health or their physical health well. The three hardest aspects were reported as concerns about mental health worsening, difficulty sleeping and living with general anxiety.
Additionally, 40% of veterans reported a delay in accessing services and treatments. Looking ahead, veterans and family members said their biggest concerns for the future are managing their mental and physical health effectively, as well as being able to deal positively with setbacks and change.
The charity is committed to responding to the needs of veterans, (whilst following latest government guidance in consultation with partners such as the NHS) continuing to provide high quality support; and championing the needs of our wounded to ensure they get the fair deal they deserve.
Our solution
Help for Heroes and FFBS both know that struggling to buy food only compounds the impact of hardship on people's mental and physical health. As well as providing housing, bespoke physical therapy, mental health support networks and world-class events, Help for Heroes offer beneficiaries help with essential food shopping by working with FFBS, to help those in need even further.
Before the Coronavirus crisis, Help for Heroes supported veterans and loved ones with 'emergency' food baskets by placing an online order with FFBS. Food orders would then be fulfilled via a major supermarket who would deliver a basket of fresh and store cupboard essentials to the beneficiary's door within 24 hours. However when the pandemic hit, the demands on this service nationally, increased exponentially and available delivery slots where extremely limited. Rather than withdraw the service FFBS launched a range of supermarket vouchers, so that beneficiaries could choose their preferred local store and shop at their convenience.
The new supermarket vouchers provide a choice of Asda, Morrisons, Sainsbury's or Tesco. Beneficiaries have the option to 'print-off' the vouchers to take to their nearest store or, show the voucher barcode on their Smart phone, once at the check-out. If the beneficiary is unable to leave their home for any reason they can ask a neighbour, friend or relative to collect the food shopping on their behalf, as long as they are in receipt of the relevant voucher details.
Results
Claire Barnes, Head of Grants at Help for Heroes, said:
"Over the last 3 months our partnership working with FFBS has helped support many veterans and their loved ones with urgent needs. At Help for Heroes it is our mission to give those who fought for us one less battle to fight. FFBS and the support they provide has enabled us to stay true to this mission and allowed us to continue providing assistance to those recovering from life changing injuries or illnesses as a result of their service.
All of our beneficiaries have been really grateful for the food vouchers at this difficult time. It has been most reassuring to know, despite the challenges in supermarket supply and delivery, there is continued support during these unprecedented times. We are still providing high quality support and championing the needs of all those who are coping with injury and chronic health conditions during the pandemic, to ensure they get the fair deal they deserve.
It is clear from our survey that veterans with physical and mental health needs are finding recent events challenging and need us as much as ever. The fundraising climate for charities is extremely tough but together and through partnership working, like with FFBS, we will show our veterans and their families we are still here for them. Right now, we need support more than ever to keep our services running for those who have given us, and our nation, their all."
From pre-payment cards to white goods, we make procuring and distributing practical support to households easy. Find out how we can help your organisation save time and money by getting in touch at businessdevelopment@familyfundservices.co.uk.